Homey Trading Saves You
On Price!
On Freight!
On Stock Availability!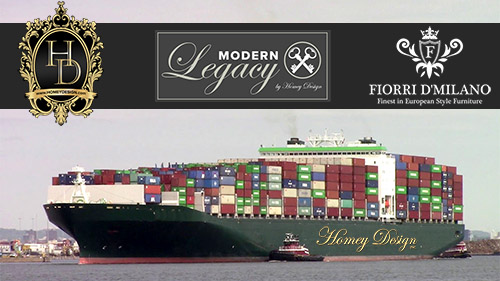 Homey Design now offers over 100 different collections to choose from via our NEW FOB DIRECT PROGRAM.

If your business is ready to take the next step to begin  saving thousands of dollars and land product to your locations at prices none of your competitors can match, then the Homey Design Trading Program is for you. Homey Design offers Direct Container Pricing of our Upholstery & Case Good Lines FOB Vietnam & China. 
Contact us today and find out how you can start saving 30-60% OFF the typical wholesale FOB California Warehouse Pricing and take your business to the next level. 
Enter in your Company information below and one of our Direct Container Specialists will contact you to discuss the Homey Trading Program. Alternatively, call us at 626-964-6669. We have simple Excel Calculators available so you can begin building the direct container for your business and see the savings add-up real-time.